The Best Podcast Software For Your Style
---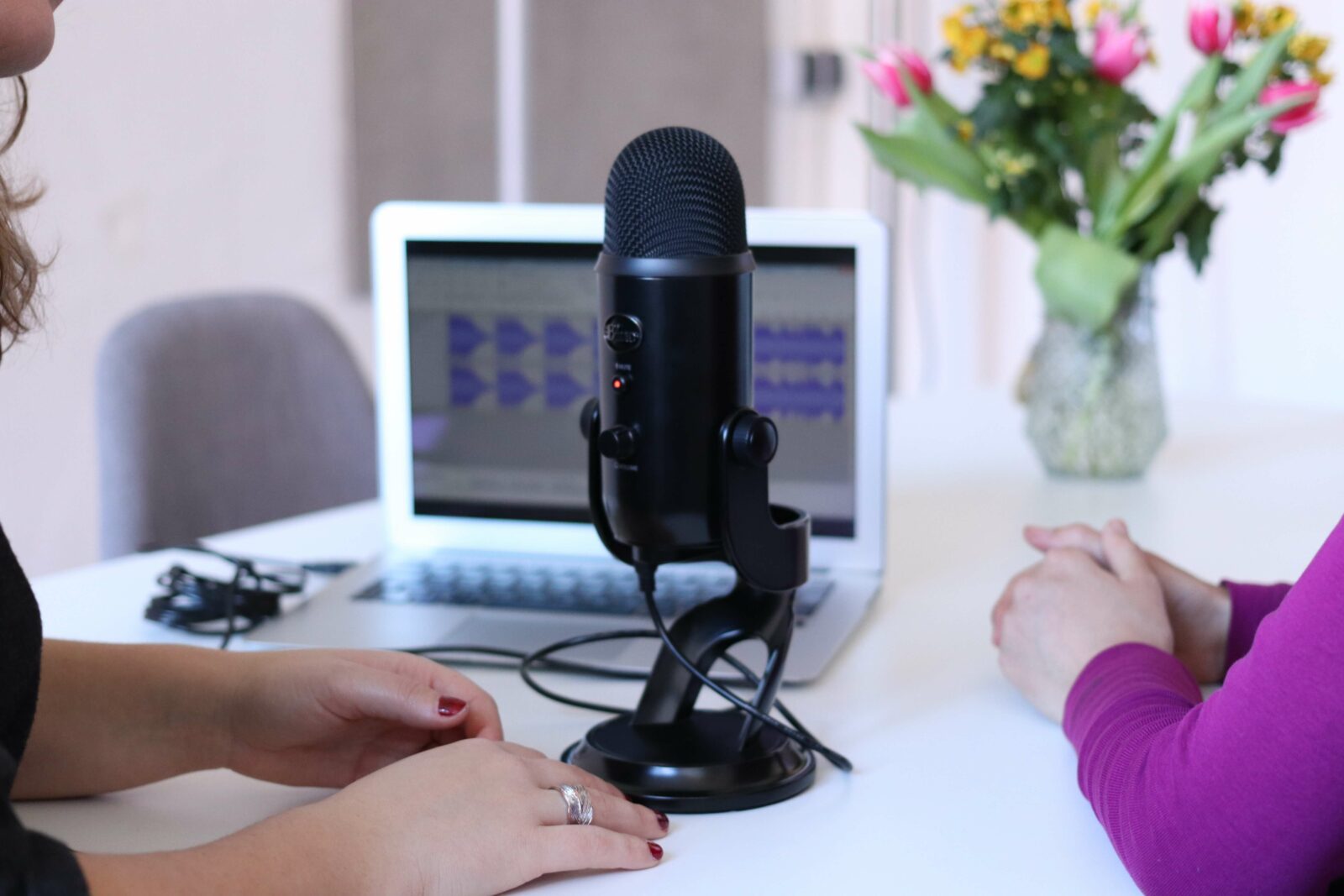 Start Your Podcast Right By Choosing The Best Podcast Software For Your Style
Written by Lucas Wiseman
The easiest and most surefire way to kickstart your podcasting career is by choosing the best podcast editing software early in the game. If you make the right choice early, it won't come back to bite you later in your career. And early in the process, it's a good idea to plan for a long-term future.
The type of podcast you're planning to create will help you choose the best podcast software for your needs. However, as a solo-preneur, you're likely to need access to editing for your raw audio files, maybe some sound effects for transitions, plus background music… or you might just want your sultry voice to shine through, and want the absolute minimum of editing.
Knowing exactly what you want the podcast to be like and sound like is key before choosing the software you will work with for the foreseeable future. Now, we'll tell you our favorite options, their pros and cons, and which types of podcasts they'll work best for.
TL;DR:
If you're just getting the 'aahs' and 'ums' out of your podcast and adjusting the levels so you don't blow out somebody's speakers, you could get away with something like Garage Band. If, however, you want to add music, audio transitions, special effects or anything more advanced, you're probably going to want to lean towards Audacity, Anchor, or one of the "pro" services like Adobe Audition.
---
The Free Options:
Anchor – Easiest to Get Started With
Benefits: Allows Scheduling Of Uploads, Auto-Uploads To All The Major Podcasting Sites For You, Integrated Monetization.
Anchor is a pretty great option for someone who is just getting started and wants a wide range of functionality without needing to fight with the learning curve some more advanced software options have. You don't have to be an audio-mixing expert to get Anchor to work for you. It also allows you to switch from where you started (like if you started out on soundcloud, for example) to their service. Finally, if you're getting into podcasting for access to a sweet passive revenue stream, Anchor has integrated functionality to allow its various partners to sponsor one of your episodes and give you a kickback.
Overall, Anchor has the lowest barrier to entry, and a lot of content available in their "help" section that can teach you a ton about podcasting in general and their service in particular. If you're not sure where to begin, start here.
Audacity – Tons of Options, Higher Difficulty with Longer Longevity
Benefits: Open Source Podcast Software, Works with Linux, Mac and PC, Fine Control Over Audio, Professional Quality.
Audacity has been around the podcasting and music production scene forever, partly because it's free and open source, and partly because it's just damn good software. It's not the prettiest of interfaces, and it has a bit of a learning curve if you've never used software like it before, but it's a workhorse with a massive amount of flexibility to meet your needs. You can record with it, edit with it, and export in the file types that you desire.
Another benefit of Audacity is that what you learn from Audacity, like how to manage levels, mix multiple tracks, and tweak fine details can be translated to any other "pro" software if you decide to go for a paid version later on. Audacity can give professional level quality if you're willing to learn how to use it, and you won't have growing pains from it later in your career as your needs outgrow its capabilities.
Garage Band – Perfect for Mac Users Just Starting
Benefits: Comes Free With Macs, Easy-To-Use Interface, Built-In Music.
If you've got a Mac you've likely already got Garage Band installed. If not, you can download it for free from the app store. It's got Apple's friendly interface design which makes it pretty easy to pick up and start using for the average person. The functionality of Garage Band isn't exactly next-level, movie quality production stuff, but it's certainly good enough for a podcast.
Skype/Zoom/Google Meet – Ideal for Ensemble or Interview Podcasts
Benefits: Easy To Use, Available To Anyone, Can Be Shared Via Simple Links For Interviews.
The benefits of services like Skype, Zoom or Google Meet are that they're easy to use. There's usually a "record" button you can press, and it'll spit out an audio file when you're done that's exportable to most podcasting services. The audio quality isn't necessarily the nicest, but that's the danger of using the internet to convey audio. If you're planning to record with more than one podcaster or to interview people, it's almost a must to use one of these.
You can also use Zoom, Skype or Meet with another audio software listed above to tweak the quality and make quick edits. It's not as easy as just recording natively in say, Audacity, but it'll give you some good flexibility to get your quality levels up to a podcasting standard.
The nice thing is that most people know how to use these services, or you can show them quickly, so you don't have to hassle around teaching an interviewee how to record themselves using software they're unfamiliar with.
---
The Pro Options
These cost money, but they're the best in the business.
Benefits: Highest quality, integrates well with other Adobe Suite products if you're making videos or other content, industry standard.
If it's a professional podcast with a big team and money behind it, odds are good they're using Audition. It can handle a large amount of different files, making it easier to create a long episode without errors or glitches, and it has a slick interface.
---